Middle College Students Donate Tie Blankets
Posted on: November 12, 2023
Summary: Tie Blankets Donated to PEL.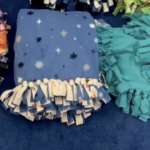 Middle College High Students Donate Tie Blankets to the Parent Education Lab
Special Education Teacher extraordinaire, Vincent Marx, and their students at Middle College High School donated outstanding works of functional art to the Parent Education Lab (PEL). These blankets will be used for infant tummy time and toddler nap time. At the end of the year they will be gifted to the children who enjoyed them in the PEL center. Select an image to enlarge.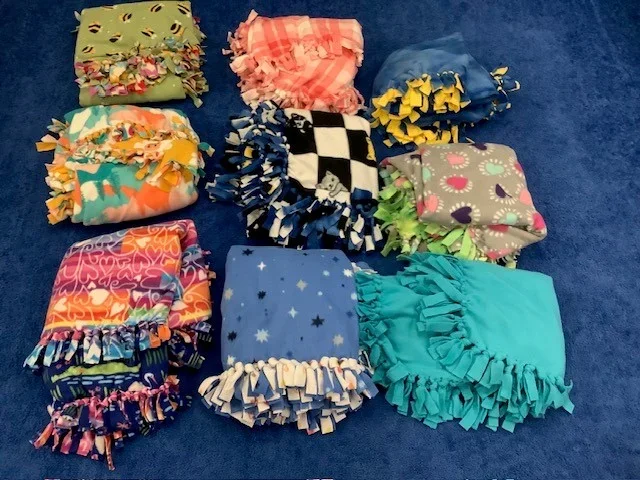 Valentina Visscher, Parent Education Lab Director said "I am so grateful to the students at Middle College High School for such a wonderful donation at the start of these cold months where a cozy blanket is very comforting."