Enroll at Middle College High School! An Early College Program
Posted on: September 10, 2023
Summary: Information about Enrollment at Middle College High School.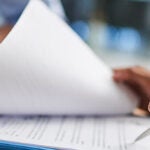 Resource Information
Enroll at Middle College
Middle College HS Enrollment Process
To attend Seattle Early College for the upcoming school year, current SPS students can contact us for more information. All applicants must attend complete the following process:
Attend an Info Night OR schedule a visit
Fill out our SEC Entrance Form and email it to Philip Page at plpage@seattleschools.org.
Participate in an interview with SEC staff
Note: Students new to the district must first enroll in Seattle Public Schools.
Contacts: Student Success Coordinator, Phillip Page at plpage@seattleschools.org or MCHS Administrative Secretary, Nina Armstrong at naarmstrong@seattleschools.org.
---
Seattle Public School Choice
School Choice for 2023-24 is now closed. The School Choice process for 2024-25 will open on February 1, 2024.
Every Seattle Public Schools student is assigned to their attendance area school based on where they live. Families can also apply to request that their student attend a different school through the Open Enrollment for School Choice Process. Questions: Please reach out to Phillip Page at plpage@seattleschools.org.