Counseling and Career Support
Counseling and Career Support
Counselor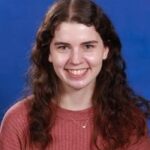 Mary Margaret Hill
mahill@seattleschools.org
206-252-3655 (voicemail only)
My name is Mary Margaret and I am the School Counselor for all Middle College High School students.
I support our 9th and 10th graders in person at both our Seattle University and North Seattle College sites. I also support 11th and 12th grade full-time Running Start students.
Please reach out for any of the following:
504s
McKinney-Vento
Scheduling
transcripts
Running start
College applications
Graduation pathways & requirements
Service learning
Mental health resources
Resources and Forms
Teen Link – 1-866-TEENLINK 866-833-6546 or 206-461-4922. Teen Link is an anonymous confidential teen help line that is answered every evening by professionally trained youth. Teens are trained to talk with their peers about a wide variety of concerns, as well as refer callers to specialized agencies that can further address their needs.
Where to Turn for Teens – This booklet provides a wide variety of services to youth ranging from housing and food to counseling around mental health issues, teen parenting, substance abuse and LGBTQ issues.
2-1-1 Community Information Line – 211 or 206-461-3200
Crisis Clinic – Children's Crisis Outreach Response Team – 206-461-3222 The Crisis Clinic is a 24 hour phone in help line. They are prepared to deal with all types of issues.
Child Protective (CPS) or Family Reconciliation Services (FRS) – 800-609-8764 This one phone number can be used to report child abuse or to request assistance for a family that is struggling with family issues.
Refer to the district Counseling and Guidance page for district forms and information.