@Seattle University
Seattle University Information
@Seattle University
Being located on the Seattle University campus has its advantages. The university is alive with intellectual activity, and Middle College High School students are given access to public events that take place on campus.
For example, the College of Arts and Sciences sponsored a community forum, in response to the white supremacist rally in Charlottesville, titled "Is Hate Speech Free Speech?" MCHS students and staff sat in the front row and heard perspectives from professors in Political Science, Media Law, and Comparative Philosophy. Students also have the opportunity to participate in a mock trial.
Math tutors (undergraduate and graduate level students in the math department) are available several days per week to be in classrooms with students and run math club after school for extra help.
Students also get to eat lunch in the student center (with supervision) and get the feel of what being on a university campus is like.
Because of our arrangement with Seattle Central College, it's possible that by the time students graduate from MCHS, they will also have a two-year college degree in addition to their high school diploma.
Students stay with their grade level cohort for 9th/10th grades and then 11/12th go to Seattle Colleges full time (whichever location is most convenient to them North, South, Central) and a MCHS staff member is on campus to provide a study skills class and offer support.
King County Courthouse Mock Trial
Select photo to enlarge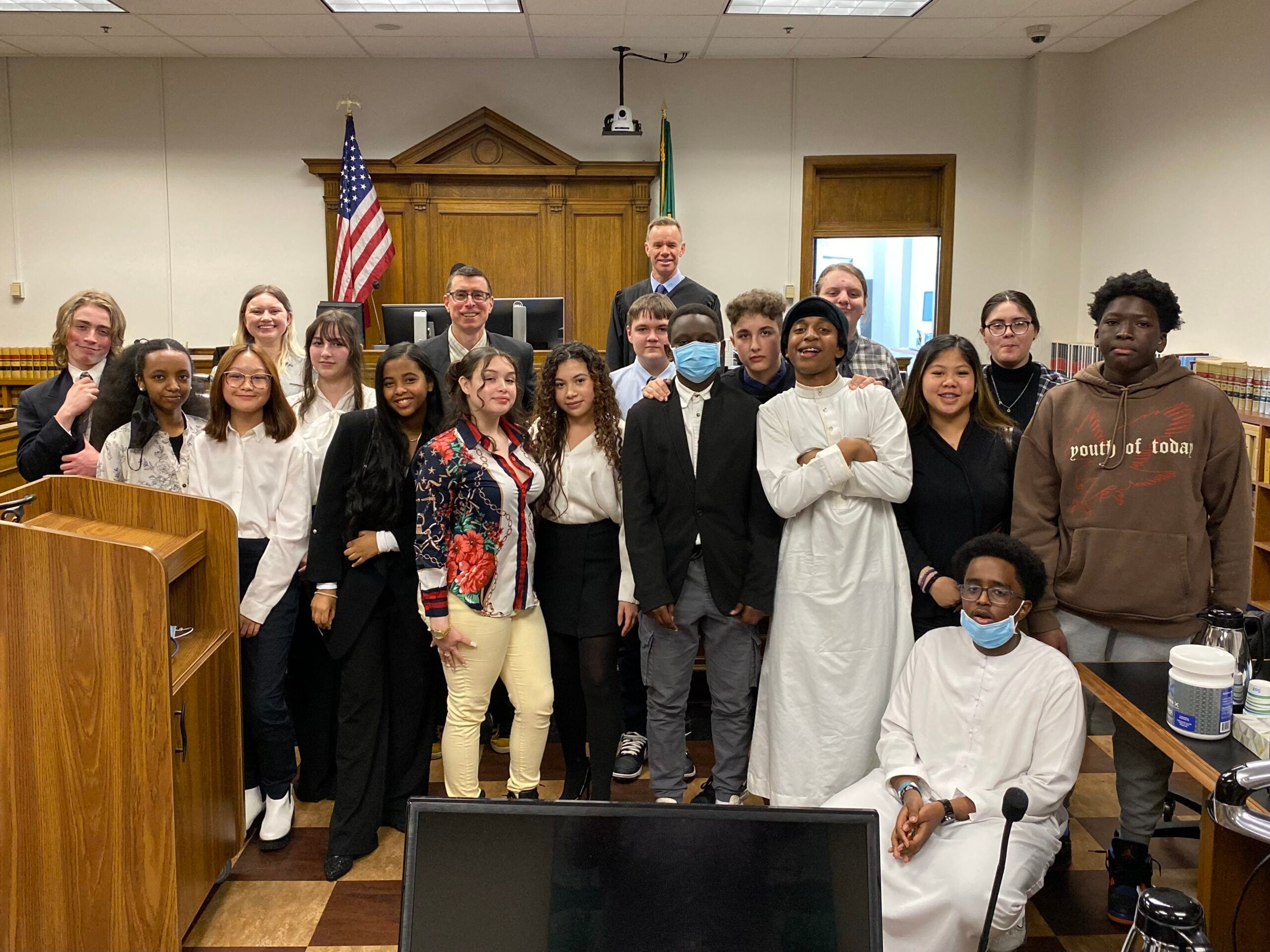 Students on Campus at Seattle U!
Quick Links
---
MCHS @ Seattle University Directions
The Seattle Early College Program @ MCHS is located on the campus of Seattle University, in partnership with the College of Education.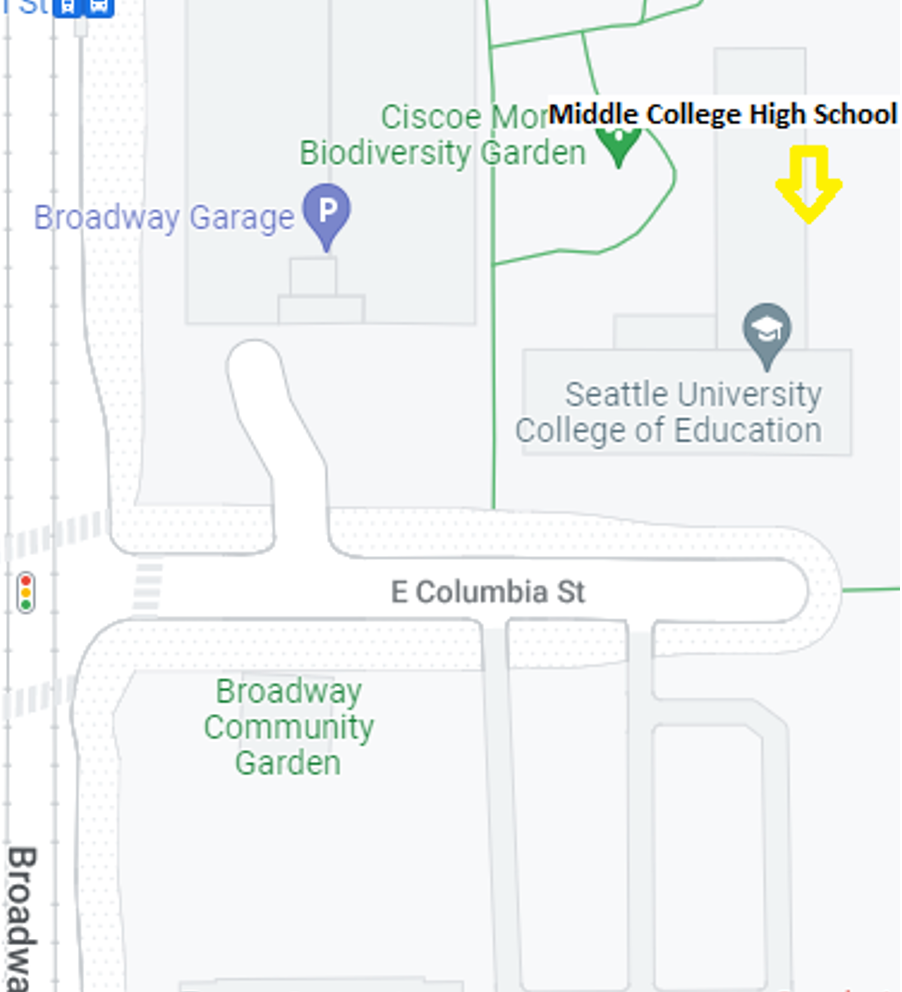 The students benefit from a small, personalized high school that is integrated into the daily life of Seattle University.
Address: 901 12th Ave, Loyola Hall 104, Seattle, WA 98122
Phone: 206-720-3078 | Fax: 206-720-3075
Directions: Located on the Seattle University campus.
Park in the Broadway Garage and go to Loyola Hall on the south side of campus.
Seattle U: Attendance/Graduation Success Coordinator:
Soladoye Oyelowo seoyelowo@seattleschools.org