About
About Middle College
Mission and Vision
Mission
We are a diverse community whose mission is to empower resilient and promising learners to reach their highest potential and become critically conscious leaders of change through a transformative and liberatory education.
Vision
Middle College High School will create equitable opportunities for a successful post-secondary education by empowering students through social justice practices and transforming educational systems.
Our small school model allows for smaller class sizes and personalized attention!
Middle College High School (MCHS) offers Seattle Public School students a tuition-free, college education as part of a four-year high school program. We provide students with the supports they need to accelerate their learning. We are a diverse community with a mission to empower resilient and promising learners to reach their highest potential.
Seattle Early College Program (SEC)
SEC students will spend their 9th and 10th grade years earning high school credits. In their 11th and 12th grade years, students will enroll in the Running Start program through one of three Seattle Colleges where they begin earning both high school and college credits. MCHS Staff will be on Seattle College campuses to support students while they take their Running Start classes. Students who work diligently in the Running Start program may graduate high school with an Associate's Degree.
Locations
Seattle University: 901 12TH Ave Seattle 98122 – Loyola Hall, Room 104
North Seattle College: 9600 College Way North Seattle, WA 98103 IB Building – Room 3311
MCHS @ Seattle University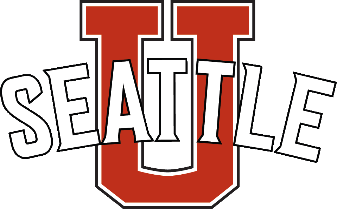 The Seattle Early College Program @ MCHS is located on the campus of Seattle University, in partnership with the College of Education. The students benefit from a small, personalized high school that is integrated into the daily life of Seattle University.
Attendance/Graduation Success Coordinator Soladoye Oyelowo seoyelowo@seattleschools.org
Address: 901 12th Ave, Loyola Hall 104, Seattle, WA 98122
Phone: 206-720-3078 | Fax: 206-720-3075
Directions: Located on the Seattle University campus. Park in the Broadway Garage and go to Loyola Hall on the south side of campus.
MCHS @ North Seattle College
Attendance/Graduation Success Coordinator Phillip Page plpage@seattleschools.org
The Seattle Early College Program @ MCHS is located on the campus of the North Seattle College. This allows our students to participate in college activities that help enrich their experience in high school.
Address: 9600 College Way N, Seattle 98103, Instruction Building, room 3311
Phone: 206-934-3957
Directions: Located on 3rd floor of Instruction Building at North Seattle College. Parking available in the north and northwest lots. Enter at room 3311 to sign in.
The Ideal Middle College Student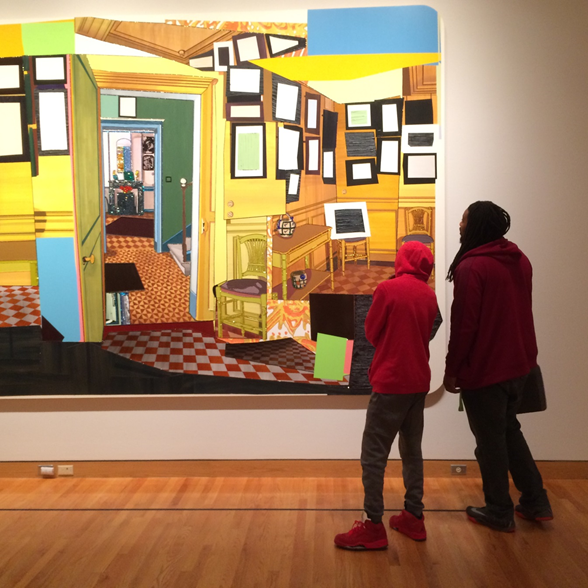 Is dedicated to the Middle College mission
Seeks an empowering and transformative education
Attends school regularly
Comes from anywhere in the city
Has a strong desire to attend college
Aspires to be an active participant in the school community
Maintains passing grades
Prefers a small, supportive learning environment
Is a college focused scholar who desires academic challenge
Owns their own learning experience
Never hesitates to ask for help or give help to classmates
Contact the Admin Team
Principal: Keven Wynkoop: kswynkoop@seattleschools.org
Administrative Secretary Kattie Jones kcjones@seattleschools.org or 206-252-9900. Contact Kattie with enrollment questions.
Counselor: Mary Margaret Hill: mahill@seattleschools.org
Registrar: Leah Berg: lmmoore@seattleschools.org or 206-720-3078
Hours: by appointment only
Address: 520 NE Ravenna Blvd, Seattle, WA 98115
Phone: 206-252-9900
Directions: Located on the third floor of the John Marshall Building. Please sign in in the downstairs main office and proceed to the third floor to room 311 to check in there.
MCHS FAQs
How do I enroll?:
Check out our enrollment page for more information.
Where is MCHS located?
MCHS has programs at Seattle University and North Seattle College
What makes MCHS special?
MCHS is unique because of its small size and its personalized learning program. Students receive plenty of individualized attention so you won't get lost in the crowd. Additionally, we are the only High School in Seattle to offer Enhanced Running Start. Students attending Running Start on Seattle College campuses will receive support from on-site MCHS staff. Students that attend full-time RS, starting in 11th grade, will have the opportunity to graduate with both a High School Diploma and an Associates Degree.
What does a day in Running Start look like?
Students attending full-time Running Start will only attend school on a Seattle College campus. Students attending part-time Running Start will attend school at John Marshall, as well as the Seattle College location of their choosing. All students will be a part of our Enhanced Running Start program and will be able to check in with a MCHS teacher located on Seattle College campuses.
How can I learn more about the program?
The best way to learn about MCHS is to attend an info session.